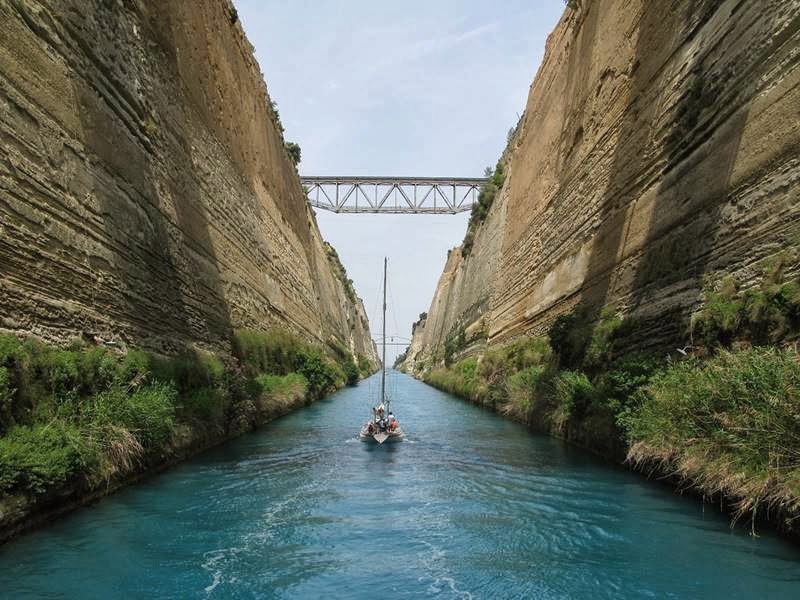 Could you imagine sailing over the sunken bridge and through the narrow Corinth Canal?
Visiting the submerged city of Paloupetri?
Or the hidden fortress of Monemvasia?
Zephyr offers various exiting tours (partly) around Πελοπόννησος (Peloponnese).
For these trips I need a crew of 1 or 2 people.
The total tour around is approximately 600Nm (1.100km). The total trip plan is minimum 4 weeks, which allows for many visits of historical cities and villages.
A shorter tour is only 2 weeks to Monemvasia.
We start in Pylos Marina where Zephyr is moored.
Click her for more details about the whole trip.
If you have special places that you want to visit, we can try to fit that in the plan. There may be room for that.
To make a full cirlce, one of the more thrilling things is to sail through the Corinth Channel which is an exiting trip.
I'm well aware that there are many other places of historical value. In this itinarary I try to make a nice mix of some history, some sunbathing, relaxing, some city dwelling and sailing experience.
When
You can decide when the trip is made in consultation with me and in a period that the calendar is empty.
If you are interested, write me a mail and I'll book you on Zephyr. And inform you about the other details.
Experience
You don't have to have experience. Everything will be told and taught and after the trip you will end as a reasonable sailor with about 500Nm experience.
Jobs on board
We share the beautiful job of making food and doing the dishes for dinner. :D
We also take turns in steering the boat, hositing the sails and anchoring. Often it will be possible to put a 'string on the wheel', other times you have to turn the wheel yourself. For the unexperienced it will mean that you know a lot about sailing after these 4 weeks.
Disclaimer
I can't influence the weather, fortunately. If the wind is too strong or too weak, we'll try to rearrange the program.
I can not and do not guarantee that we can follow the program as listed.
Neither can I guarantee that we will see dolphins, but chances are there.