This article is about long distance cycling in Europe.
It is totally based on my opinion, collected from experience and reading and talking with other cyclists.
If you ride a bicycle for other purposes (training, speed, leisure etc) it may not apply.
You have several material options for your coming adventure. I'm not going to compare these, like I don't compare anything in this article, as I didn't investigate all these things. Your friend is Google and you will find many (dis)advantages to my opinion.
What is the best bicycle for your plan?
Your own old bicycle will do, unless it's about to break down.
If you don't have one, buy the best you can afford. In those days where I had enough money, I owned a Koga with Rohloff gear, other periods I had a second hand, now, for the trip from Denmark to Greece, I bought a new bicycle for 700€ since I didn't have a bike at all. I added some stuff.
That bike is good enough cause I will bike in Europe and find a bicycle mechanic around almost every corner.
Had my plan been to ride in Africa or China, I would have invested in a much better bicycle.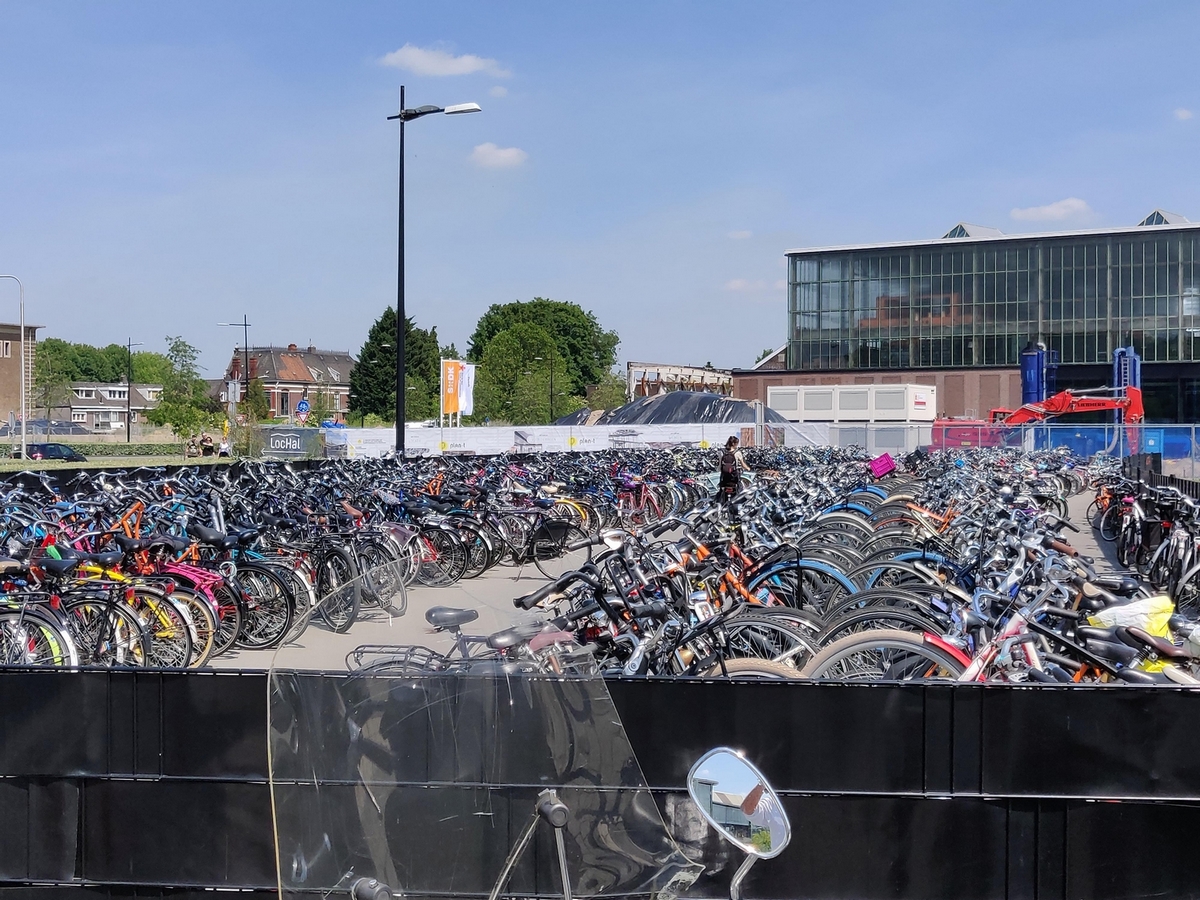 My bicycle
Merida Urban bike.
My steering bar is a normal, almost straight handlebar like an urban bike or MTB, with added grips that allow me a few different hand positions.
I don't like the racer steering as I find that I am leaning too much forward and only looking at the asphalt.
Wheels are 28" and it has 27 (3 X 9) gears. Do I need that many? Yes, I do and you do too.
On the handlebar I added a Ortlieb 6 handlebar bag and a rechargeable Lezyne 800XL light, like for the rear light.
In the frame I have a ToPeak 6L midloader for bike maintenance tools and a chain lock, plus room for a power bank when my phone needs extra battery.
To have a more comfortable ride, I added a Brooks B17 saddle. After all, your bum has contact for 6-8 hours a day. It will do a good job.
Do you know how to ride a bicycle properly? Weird question?
I don't think so when I look around and see people struggle on their bicycle in much too high gear.
Here is how I think you ought to do:
Jump on a bike in all kinds of different weather, hilly and flat roads etc
Whatever gear you use, don't look at your speed, the only goal is to find the number of pedal revolutions that you like most, that you feel most comfortable with, riding that bike. Try to count your rpm.
With thát rpm (revolutions per minute) you start cycling your bicycle in all kinds of weather and hilly or not situations.
To be able to maintain the rpm, you have to switch gears to pedal comfortably. Remember, cycling should never feel 'a hard job'.
The speed will be the result of your rpm and the power you put on your pedalling.
My rpm is about 73 in most situations and I switch gears many many times, sometimes 5 times in 3 minutes only to stick to my rpm.
It's far better, cost less energy, to change gear, than to apply more power on the pedals.
Try to maintain your rpm, choose your gear accordingly, the outcome is your speed and never the other way around.
Final on the right bicycle: Buy the best with a 14 gear Rohloff plus butterfly handlebar and have it totally adjusted to your body. Every respectful shop, dealing with long distance cyclists, will do that for you.
My bicycle is a Merida Crossway Urban.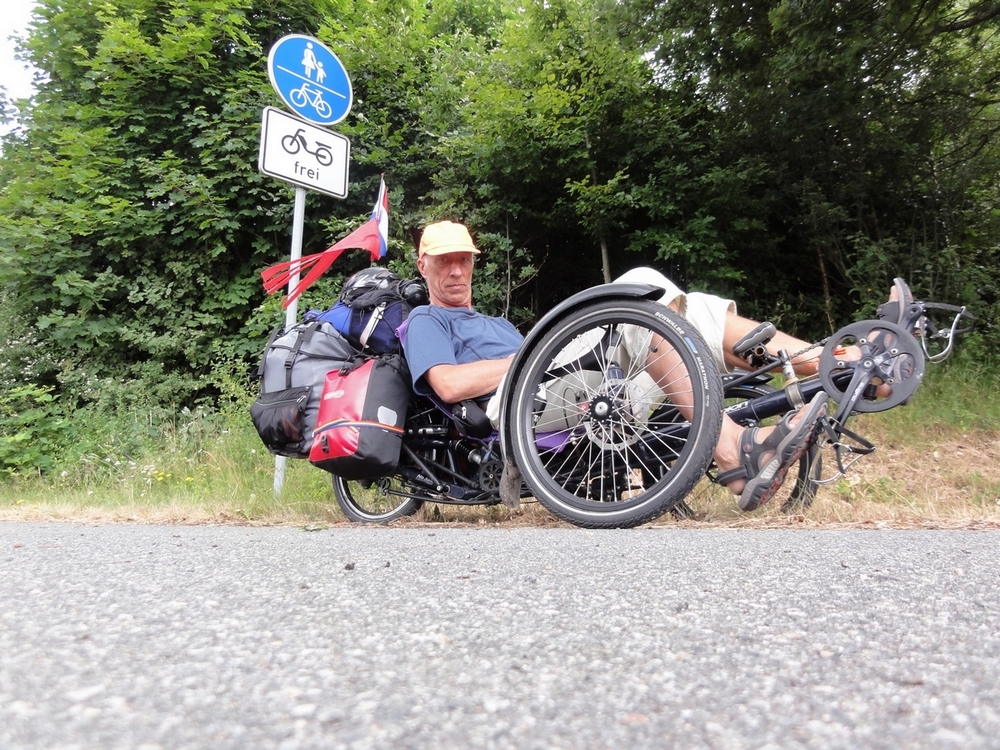 How to carry your stuff?
Most people use panniers, so did I before. Front: one for my tent, one for my sleeping bag and in the back one for my kitchen stuff, one for my personal things like clothes and bike repair.
This time I use a trailer. Just because I think it's also nice to have the bicycle free without any heavy stuff hanging on it. Time will show.
Alternatively there is a new trend called 'BikePacking'. Looks very nice. It doesn't appeal to me tbh. And I understood it's expensive to buy all the bags. Use Google to find out.
What stuff to bring in general for a long distance bike ride you will find in one of the many packing lists for bicycle riders on the internet. One I can recommend, also for many other things is the list of the Veggie Vagabonds. They give info about many things and it's worth reading their blogs.
My trailer is a Topeak Journey. There are similar trailers for less money. After meeting a guy who has one of those, I'm sure you are better off with the ToPeak.
Where do you go and how do you get there?
Many options, many apps, many programs. Ask the other people and they all have their preferences.
I'm using RideWithGPS. They have a very good route planning tool and proper navigation when on the road. Besides they have a blogging tool that easily adds rides, elevation profiles and pictures taken while riding. I compared a few and chose this one.
When you travel by bike and visit exotic places, there is always a group of followers who are interested in your location, what pictures you take and what you write about. One of the best apps for that is PolarSteps.com.
For navigation I use my smartphone, OnePlus 6T in a waterproof case from ToPeak.
For the necessary electricity I have 2 power packs and a solar panel, all from Anker.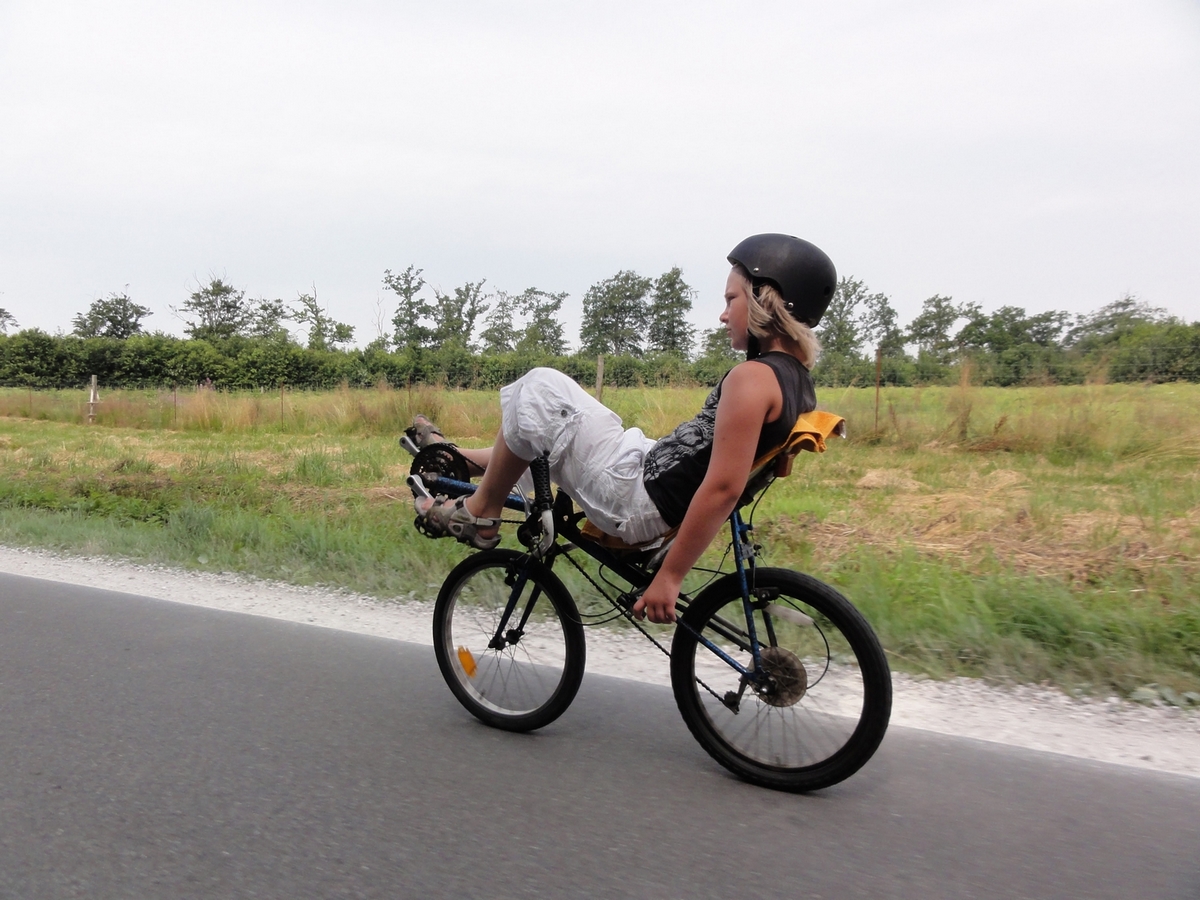 Do you need training?
No, what for? To procrastinate on your trip? When you have a bicycle and stuff and food, get going. No reason to wait more.
Start easy, like 30-40km per day or every second day. Use camping in the start, so you don't have to worry about that. It's cycling you want, so do it. You will get stronger every day and after awhile you make 60-70-80km on one day and soon even 2-3 days in a row.
If you're not ready yet, because you have to collect your bicycle and other stuff and you have to save money first, of course, going to the gym is always a good thing to do or borrow your neighbor's bicycle and start making rides in your area. But do set a date and don't let it postpone your original plans. Avoid that weird day that's called 'someday', it doesn't fit in your week :)
What clothes do you bring?
Same as #1. Your own stuff, in this case clothes, will do.
If buying new and special for the trip, there are many possibilities.
I swear by Merino wool for all my shirts, pants, socks etc. The reason is that it is very comfortable, dries super fast, and most importantly it doesn't stink, not even after one week or ten days of use. The only thing I do is, air it and use two sets against each other. That system goes a very long way. OK, it's a bit more expensive, but if you treat it well, it will last for over 10 years. Yes, I have shirts that are that old and they are still perfect.
I have material from Icebreaker, Aclima and Devold.
One item you have to buy as good as possible is your cycling shorts. DON'T save on those. Buy well padded shorts, your bum will love you. And buy two of them and swap them every day. If needed, you can add some special chamois cream on your bum. Even though that will oblige you to wash your shorts more often to get the old grease out. In my opinion, if you start needing bum-grease, you have to take a rest :)
My bike shorts are Asos H. Milleshorts_s7.
And don't use underwear! Your pads are treated for sweat and germs etc. Your underwear is not. Besides, the seams on your undies will make sore spots on you.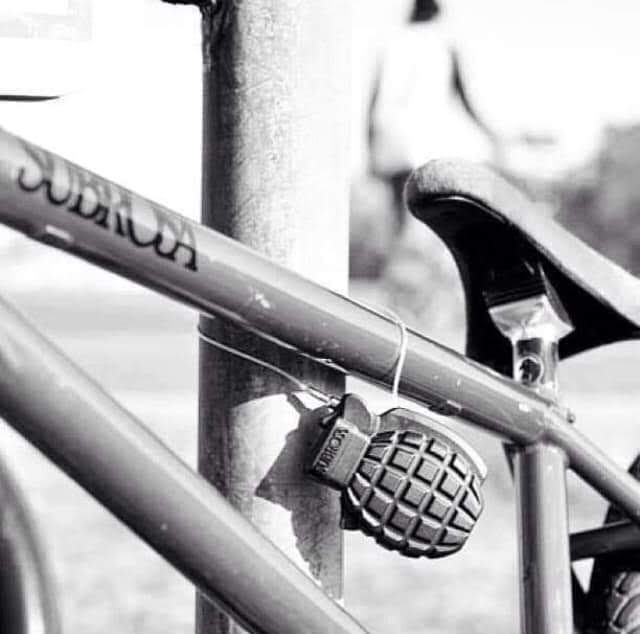 How secure are you on the road?
First of all it depends where you ride. If you follow a heavily trafficked road you run some risks of course. When riding a small track in the countryside, there is hardly any risk for you.
But, although the trafficked road sounds logical, the countryside also has its risks. When you crash for whatever reason many people will come and help you on the busy road, the quiet one means that you have to help yourself. If you are unconscious you have a problem. Do you wear a helmet? We Dutch, we don't. I will carry one and use it in downhill situations and where traffic is heavy.
Fortunately there is a small device, a crash sensor, glued to your helmet and connected to your smartphone by bluetooth that can take care of you. If you crash, the little device counts down and if you don't start moving, the crash app on your phone will call some dedicated numbers.
For that reason I think you ought to share your pinpoint location with some of your friends. Now, the app can call one of them and they can take proper action.
Do all trucks and cars keep proper distance to you? In some countries there are laws that say 'a car should give you 1,5m room'. First of all that's not always the case in many countries, second, not everybody follows the law.
For this reason some people use a pool noodle and have it pointing sideways on their bike. It is a signal and if it's being hit it doesn't do any harm.
Is there aggression on the roads? I read many stories from and about people travelling in many different ways. And of course, there is an occasional bad story, unfortunately a bit more towards women. But there are no stories that make biking around in the world especially vulnerable. On the contrary, people are met very friendly and open in many far away countries.
Do you ride in all weather? Rain, snow, wind, storm …. ?
I don't, try to avoid it. Can't see the point in riding other than in nice weather, tailwind or slight headwind. Cycling shouldn't resemble work, it's fun and it should be. I can't avoid some snow when crossing the alps I guess, but that is only because there is no alternative. And when the weather is too bad, trust me, I will wait or take the train if it lasts for too long.
But, shit happens, so I do carry rain clothes ;)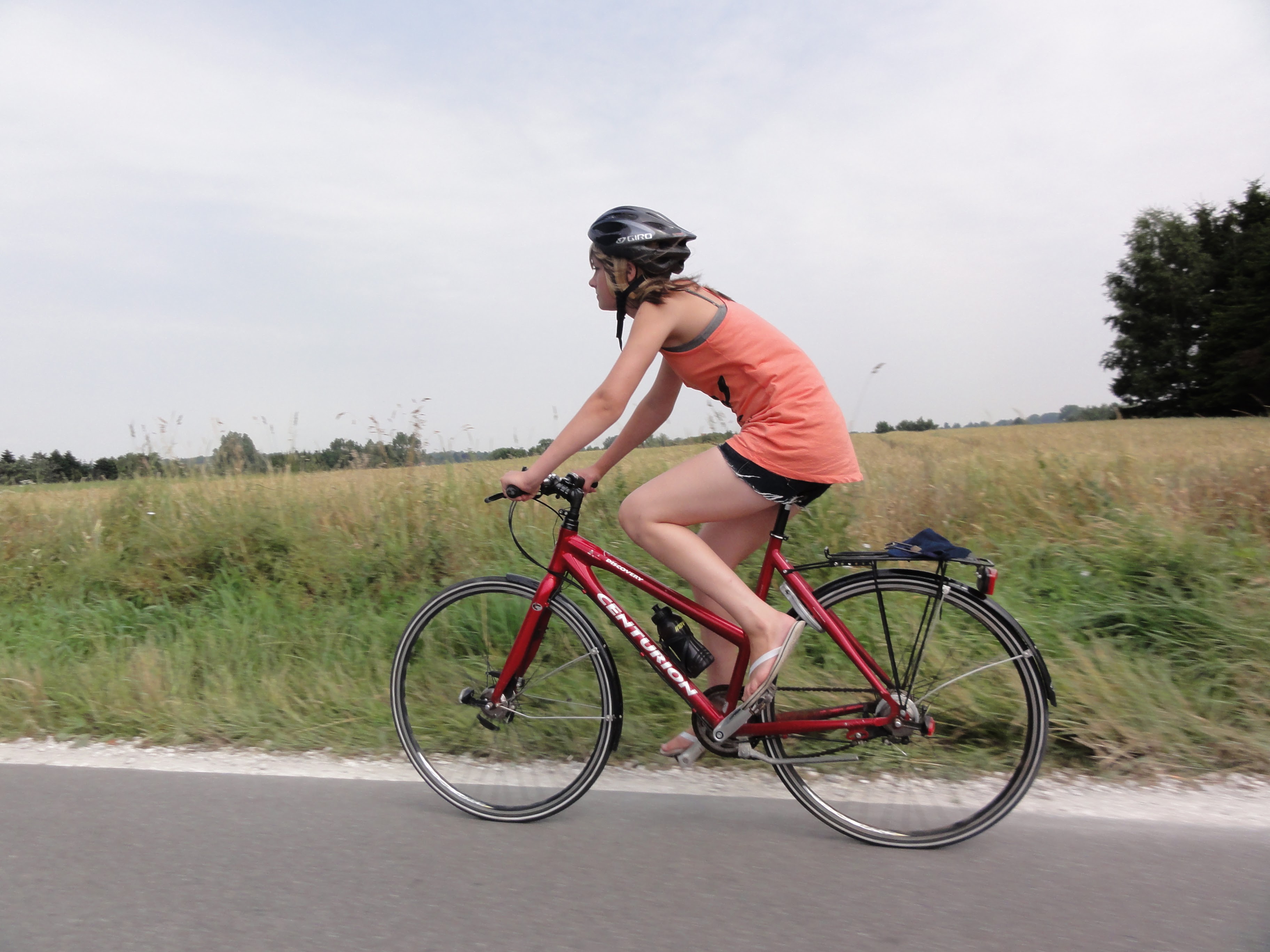 Where do you sleep?
Stealth camping is the cheapest. It's also forbidden in many countries. Don't know why, probably to protect the investments in the campsites. Or fear of fire in the forest or whatever other 'good' reason. It also has the disadvantage that you have to be vigilant all the time. Police might start to investigate the shining of a headlight in the middle of the night when you go for a wee.
Another cheap solution is asking people in the streets whether you may pitch your tent in their garden. Use WarmShowers for that.
Then there are many other, paid, solutions. From camping to AirBnB.
Do carry a foil blanket! It may save you from undercooling or overheating. Not only when camping, but also in case of a crash.
The most luxury is of course good hotels and a cab that brings your luggage from one hotel to the next one hahaha
Good, really very good, alternatives, besides paid campings are the internet communities like Couch Surfing and WarmShowers.
My tent is a Asivik Adventure 2, because I had that one. It's not the lightest. It's also not the most expensive. Sleeping bag is a Mountain Equipment Classic 500 with separate silk liner and my mattress is Wolf Camper. Both mummy shaped.
Pure luxury? I gave myself a chair and a table from Helinox. I think it makes me happy haha
Let's talk about the best subject: FOOD
The best is to read about it, as many articles are written on food when doing sports etc.
I'll give you my solution.
Start of the day, I will eat a very light breakfast, probably an apple or banana or so. During the whole ride fruit will be the main ingredient of my 'meals'. Maybe I have boiled some egg and eat them on the road with a coffee.
On arrival, generally between 15.00 and 17.00, I will pitch my tent, maybe have a (warm) 0,0% beer and a piece of bread with egg. After that I will take a nap of 30-60 minutes and have a look around me.
Dinner will be made with vegetables I have probably bought on the road and pulse/legumes/beans that I have put in water in a container the evening before. In that way they are soaked and ready to be cooked.
For a snack I will always carry nuts, preferably a mix of different kinds.
Before going to sleep, 1-2 hours or so, I may take some bread with peanut butter or tahini and banana to top off my glycogen stores for the next day.
No, I don't eat meat, hardly any cheese either. I'm vegetarian on my way to being vegan. My vegan diet includes eggs especially and preferably when bought along the road from local people.
For cooking I found a used JetBoil 0,8. I added a 1,9L SeaToSummit cooking pot. Furthermore I found some very nice bamboo bowls and cutlery. Together with my Opinel knife, it will make me survive my trips.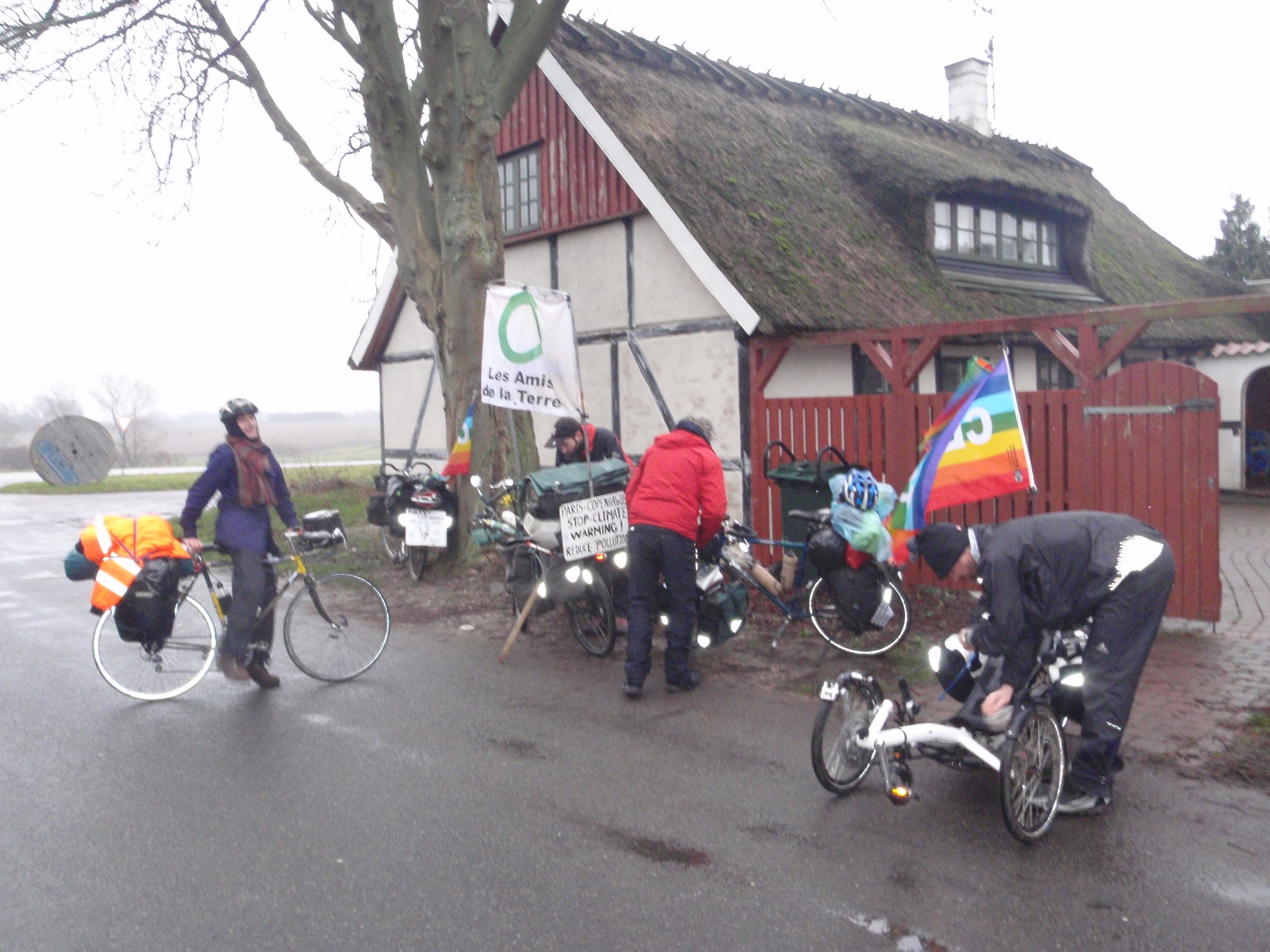 Facebook
Become a member of FB groups that deal with cyclists and other travel related things:
Nomads - a life of alternative travel
Bicycle Touring and Backpacking
Solo Male and Female Touring Cyclists