My design is based on the Renault Master of almost 5,49m length. It's a perfect size as it gives a good living space. Of course with standing headroom. Overview of the left side of the van with couch and cabinet. If possible I'll have two swiveled front seats, if not, at least the co-pilot one.
| | | |
| --- | --- | --- |
| The right side overview with one seat and kitchen. | A resonable sized double bed of 2m long and 1,70m wide gives lots of room to chill and sleep. | Alternatively, only part of the couch is pulled out, making a chaise longue. |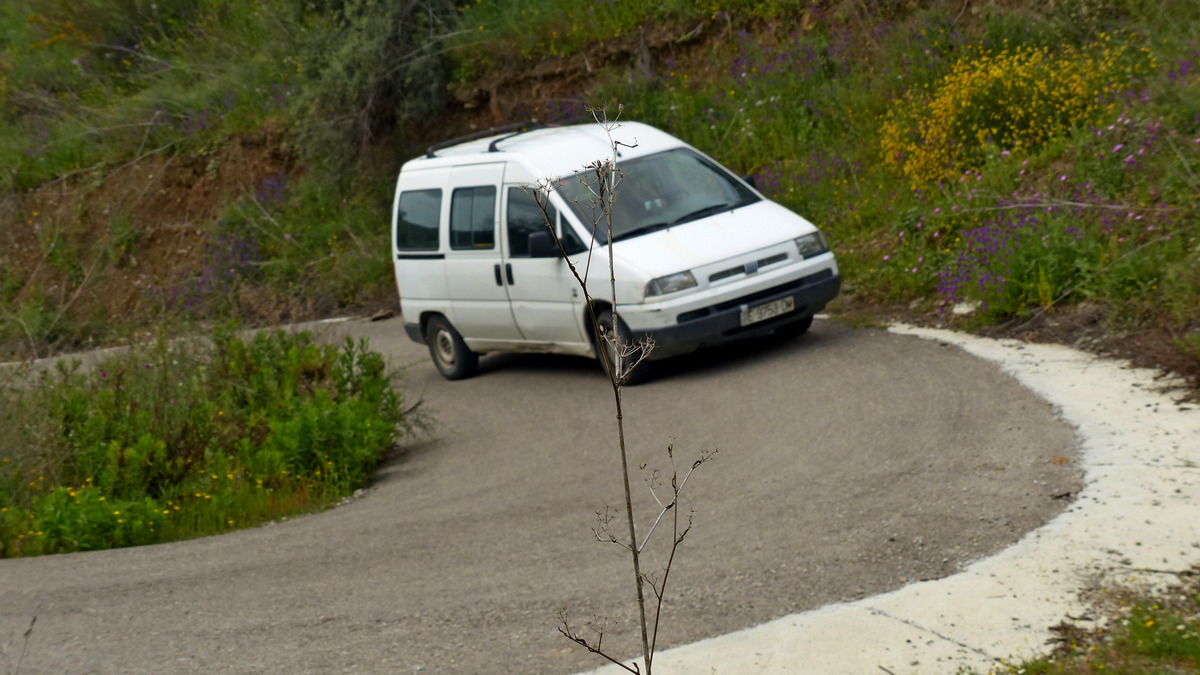 What happened
On the way back from my travels in summer 2015, my lovely Fiat Scudo broke down in the area of Castello de la Plana. After I drove a nice 13.000km with it through Denmark and the Netherlands, while visiting friends and family. I got a rental car from my insurance and was able to drive home in pure luxury.
I had bought the small van to find out whether living in a van could be a lifestyle for me. Afterall, I am a sailor, love travelling by sailing boat, and changing to a life on wheels is maybe too much.