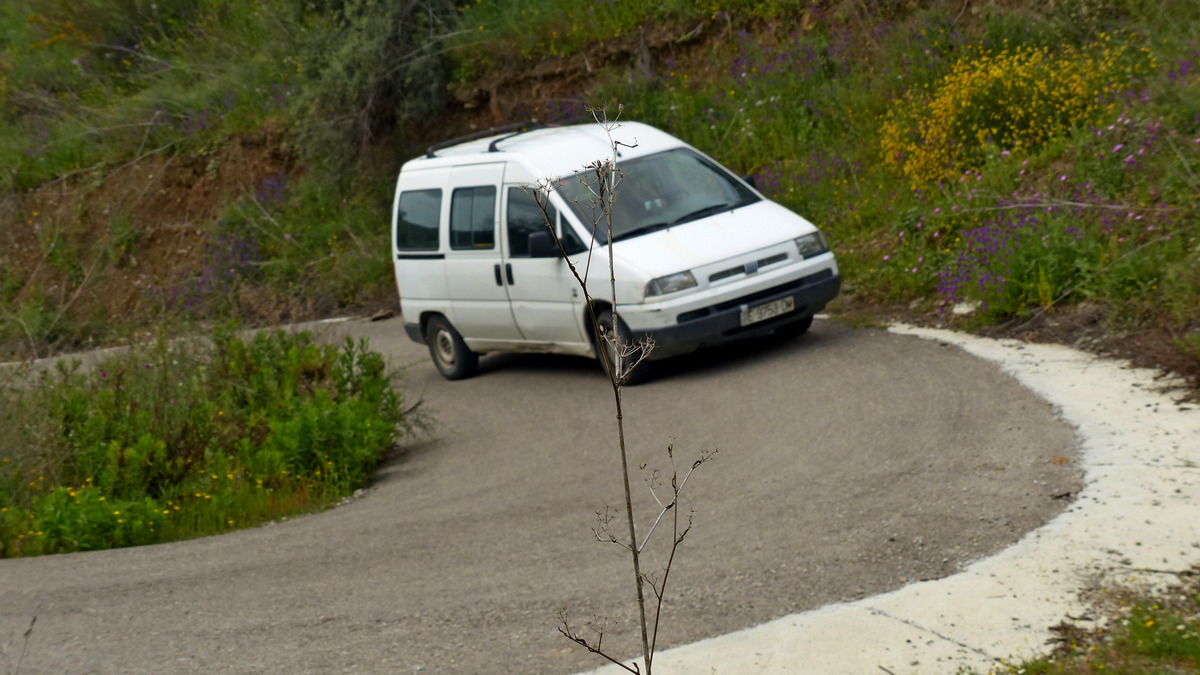 What happened
On the way back from my travels in summer 2015, my lovely Fiat Scudo broke down in the area of Castello de la Plana. After I drove a nice 13.000km with it through Denmark and the Netherlands, while visiting friends and family. I got a rental car from my insurance and was able to drive home in pure luxury.
I had bought the small van to find out whether living in a van could be a lifestyle for me. Afterall, I am a sailor, love travelling by sailing boat, and changing to a life on wheels is maybe too much.
Decision
I must say, I am very positive about it. I won't go into the detailed pros and cons, but the decision is made, the coming (x) years, I will travel in a campervan. It only has to be bigger then the Fiat. I started my Sketchup and made a design based on hours and hours of reading on sites of people who already had made a conversion. I also made a budget and found out that I need about 12.000€ to get the camper as I want it to be. With the help of 2nd hand stuff it may turn out a bit cheaper, but certain things I just want to have new, so I don't run into trouble. For the same price I might buy an old used camper, but I prefer the design of my own camper. ;)
Design
First you will see there is nothing higher then 90cm. Call it claustrophobia, I just like open space, no high closets and different type of small cupboards.
A second thing, I want a sleeping place and a table with seats, without having to put away everything to use the one or the other. I sit and eat or use the pc on the right, I sit and sleep on the left.
The couch on the left can be pulled out to makea king size sleeping area. Or, I can take away the table and have two single sleeping places.
Technical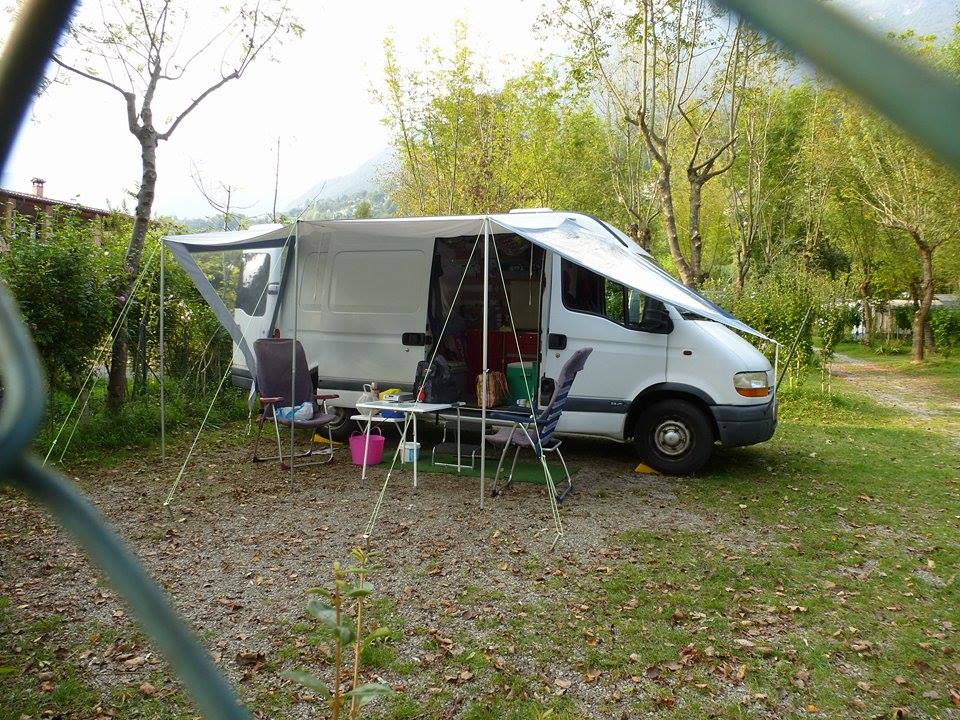 Independence is the goal. I want lots of electricity/battery power. So, solar panels which, together with the car alternator, charge 2-3 batteries. This leaves me with a 2 day 'no sun' system. I plan to stay out in free areas and use campings as little as possible. Partly because of the budget, partly because I think wild camp(er)ing is far more attractive.
Around the 20th of October I bought a van, a Renault Master H2L2, from my family in Holland. The van is always treated well and has several new things. I prefer that, even though I have to drive it down and import it into Spain, as I highly trust the former owners and I know I will have many years without big problems. The car is from 2000, so 15 years old now and without any rust!
Travelling
You will find me close to the sea, in small bights and coves, reading, drinking my coffee, making a walk, kite surfing, making nice food or just doing nothing and sip a glass of red wine. Occasionally I will do some voluntary work via WorkAway or HelpX. And cities? Well, maybe every now and then I will look at old buildings and the like although my preference is nature.
Alone?
I prefer to do the travelling together with a nice and friendly companion. If you like to join me, by your own means of transport or with me, write about yourselve and why you like to join me and what you expect of it, to "travel @ vandam.dk". On HelpX you can find a short description.
Calendar
Start
What

2015 december

Drive the van down from Holland to España. 2.500km

Start of conversion

2016 may

Conversion ready, leave for Portugal following the coast maybe till Porto

2016 september
Cross over to Malaga or Tarifa, maybe passing by the Finca where I live now, to do small changes
2016 november
Take the ferry to Morocco and stay there for winter
2017 may
Back to Europe
2017 june

Follow the coast into Italy, or along the Adriatic sea, to Greece

2017 september
Arrive in Greece and stay on the Peloponnesos in winter
2018 may
No further plans, maybe island hopping in Greece or d(r)ive into Africa or fly to the moon or ...... start sailing again.