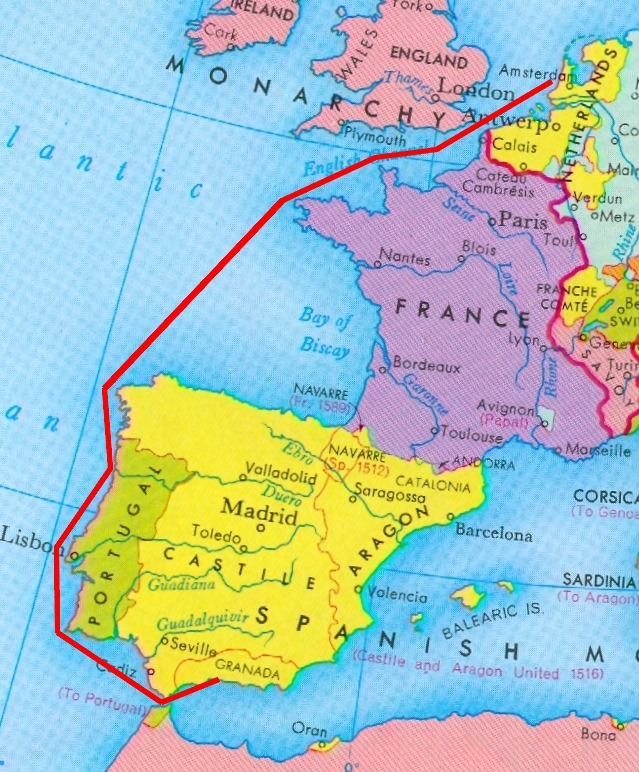 15th of May (if weather permits) we leave for IJmuiden with a nice crew. I found 3 people to join me in this escapade.
The first 2-3 days are used on the Markermeer (maybe IJsselmeer) to give the crew the possibility to get to know the boat.
After that the course is set for Amsterdam and IJmuiden where we will stay the night over, in Seaport Marina.
After breakfast is cleaned up, Zephyr motors out and hits the salty water of the North Sea, heading for the warmer region of the Mediterranean. Total length of the voyage is about 1.500Nm.
Falmouth and Leixoes Marina is the goal (both depending on circumstances). We stay there 1-2 days to have the posibility to visit the area.
Well rest and slept we continue to Caleta with a small celebration on the route.
Even though alcohol is a no-go on board of Zephyr while sailing, one glass is emptied when passing the most western cape of Europe, Cabo da Roca, Portugal.
We expect to arrive in Caleta de Velez around 2 weeks after departure in IJmuiden.