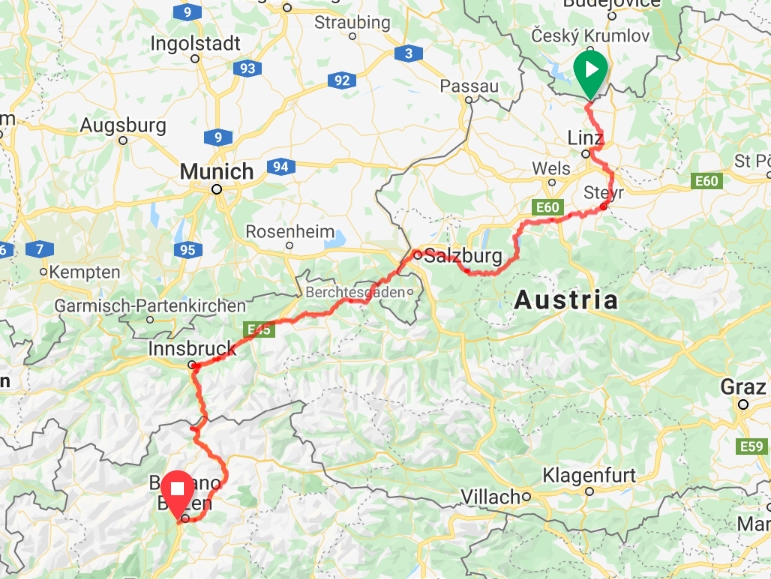 Austria country number 4 on thi epic journey.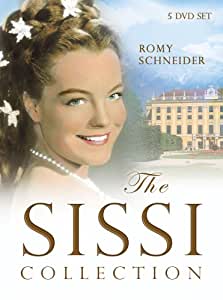 65 years ago, we were all flabbergasted and in aw for the movie of the famous Austrian actress, Romy Schneider playing Sissy, the wife to be of Kaizer Franz Joseph. I'll have a look in Salzburg and Bad Ischl. Maybe I can find some of the old glory of those days.
Now, I'm going to cycle through that country Austria on my way from Denmark, where I spent winter, to Greece where I have my sailboat.
The ride is 458km, from 1.170km till 1.628km of my whole trip. It will also be the first time that I climb over 1.000m high mountain, 1.380m to be exact, which is the Brenner Pass to get into Italy. The climb is from Innsbruck (on 590m).
After a short descent from Czech Republic, most of the route is a very slow, 350km long and gradual, 'climb' to that starting level of almost 600m. The last 50km will be hard according to Sheelagh Daly. who took the train for the hardest piece. Who knows what I'll do.

Would be nice to stay an extra day on top of that Brenner to celebrate my achievement before I take the long, slow descent into Italy. But, I discovered they only have hotels there starting around 100€ for 1 night haha, that is way out of my budget. Maybe I'll find a WS contact not too far away.
Theoretically I will be in Austria from midt May till end of May. I have some contacts there that I want to visit.
Are there any cyclists with local knowledge that can have a look on my route? Would be a pleasure to get some tips from you. Just click the map.
On the right
PolarSteps shows where I am and I will regularly post pictures and videos.
Via the message form you can contact me if you want to join me on my ride.
20200303