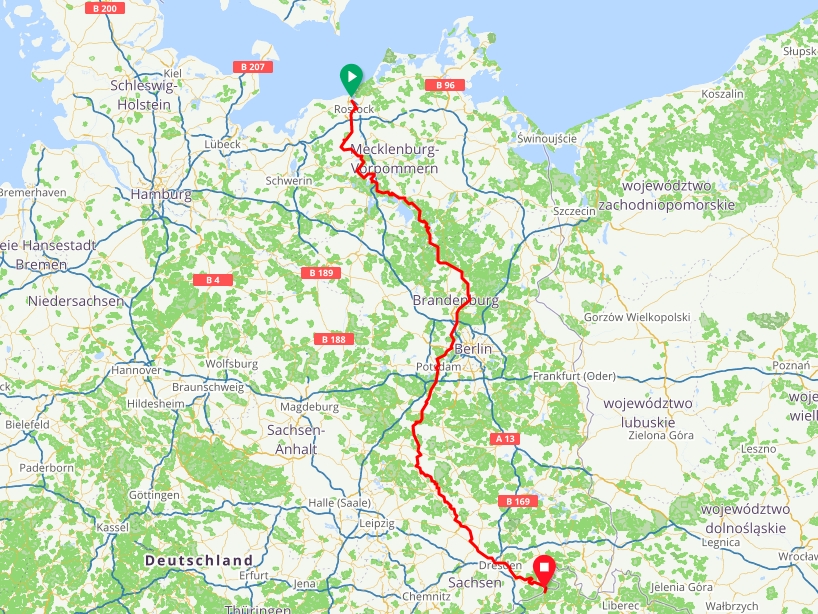 Germany is the second country on my bicycle trip.
In Germany my bike gets a break while I go to an anniversary in Holland.
My first acquaintance with Germany was a long time ago when the family was on holiday on Terschelling (one of the Dutch islands in the North). My oldest brother started dating a german girl, who he later married.
The whole route through Germany will be 615km. About 400km in the start is flat (under 100m) and the last part will get me trained for the Alps later on, the mountains there are up to 150m. That's not too bad. It will get a lot worse.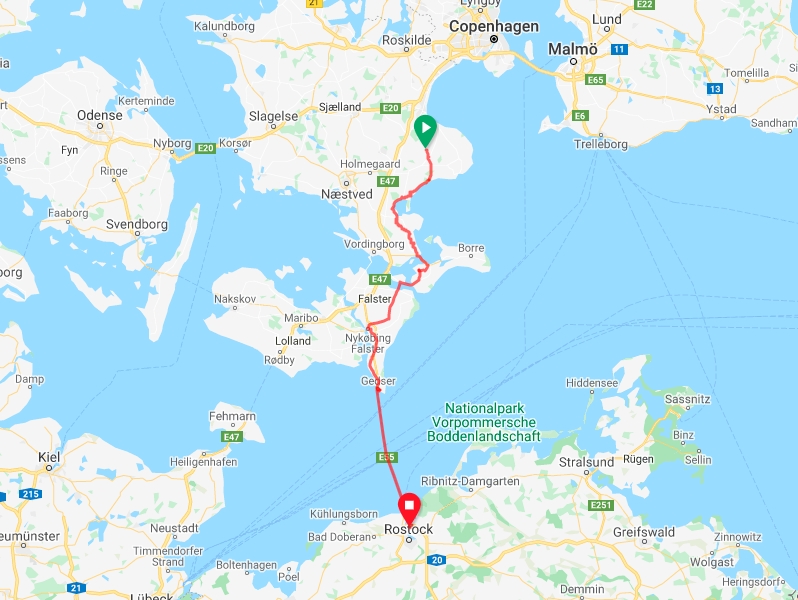 The first 125km are in Denmark.
I start my trip from Karise which is the village I always lived while I stayed in Denmark.
It also gives my family the chance to say good bye on the 5th of April.
The first stop is a shelter at Sprove on 65km from my start, the second is very close to the ferry to Germany at Gedser on 125km.
From there, early in the morning of Tuesday 7 April, I will take the ferry and continue in Germany.

Why I choose Lombok to spend my 4 month of winter is simple: I love warm climates.
Normally I'm living on my sailing boat in Greece, where winter days range from 'bearable' to 'freezing', depending where you are. My berth is in Pylos Marina and temperatures get down to 10°-12° which I don't like. I visited Lombok from start December till end of March.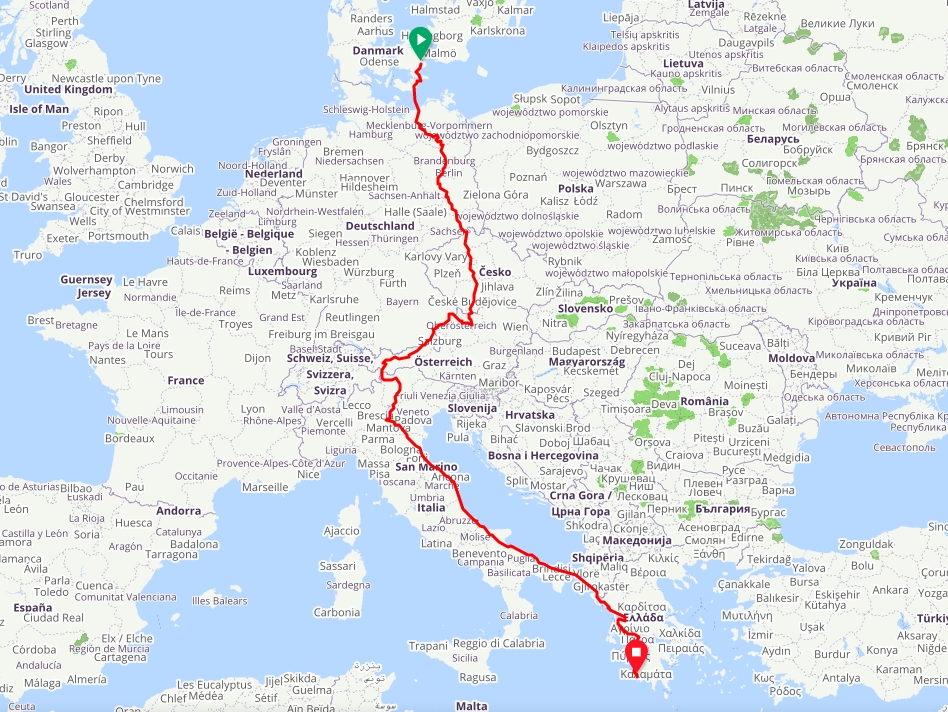 Would you like to wake up to the sound of a babbling brook, or the small wavelets on a lake or the sound of a woodpecker making a hole in a tree?
It's all possible when you join me on my trip from Denmark to Greece, where you will have a changing scenery every single day. I decided not to fly anymore and instead take my bicycle with trailer and tent. After all, life is more than sailing. Click on map to see the route in RideWithGPS
The route is about 3.800km from start to finish and we'll take it in small parts of 60km per day with a 3 days biking, one day rest routine.