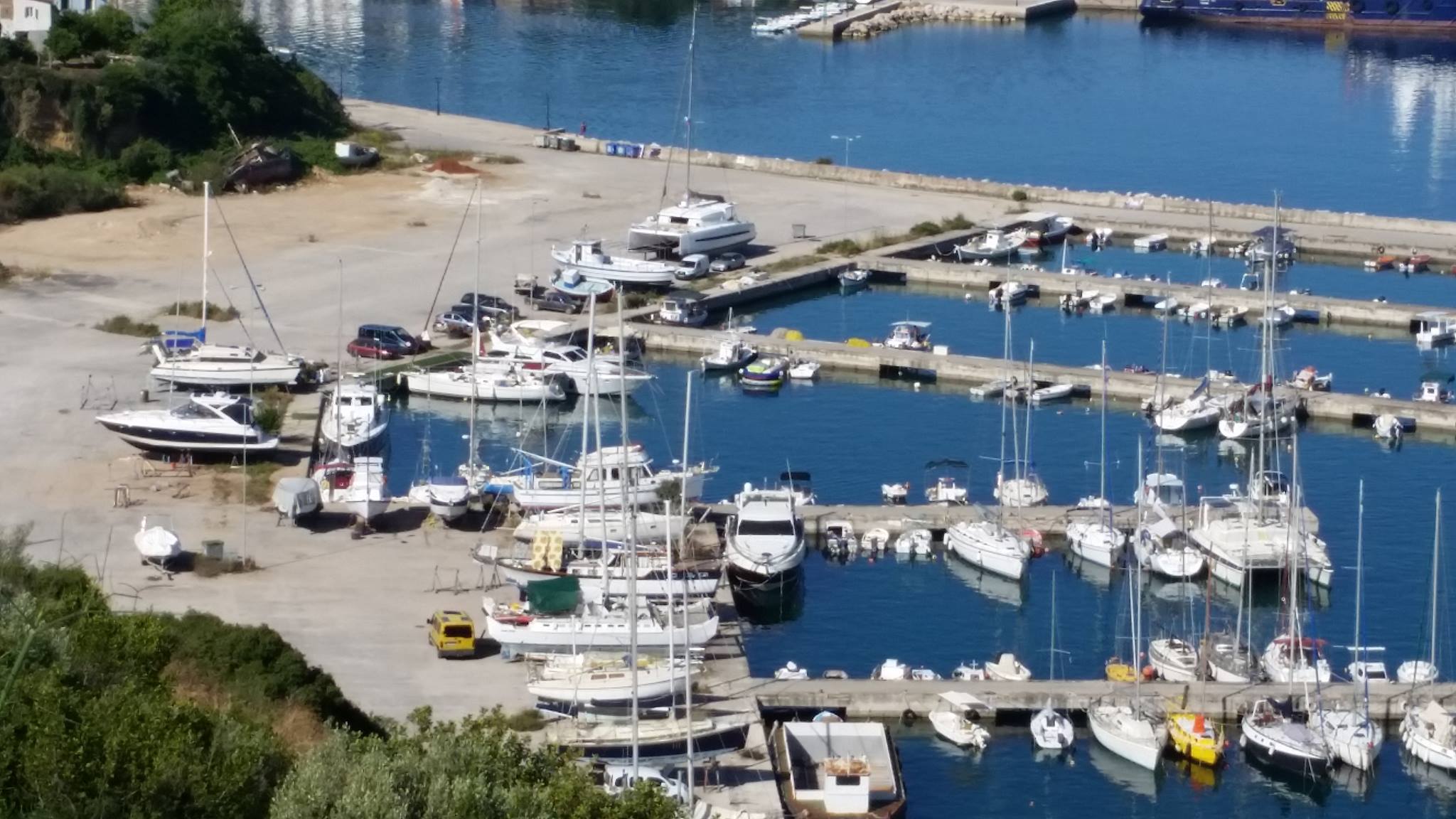 Zephyr is staying in Pylos Marina for the coming (2) year.
The boat is a very seaworthy classic type of boat, from 1978, and is in strong need for a renovation/facelift.
Fx the electric system has to be redone completely.
But also cabinetery and redecoration will be part of this.
If you are interested in joining me in (part of) this project, you are very welcome.
In periods we will do sailing, in other periods it's mainly renovation.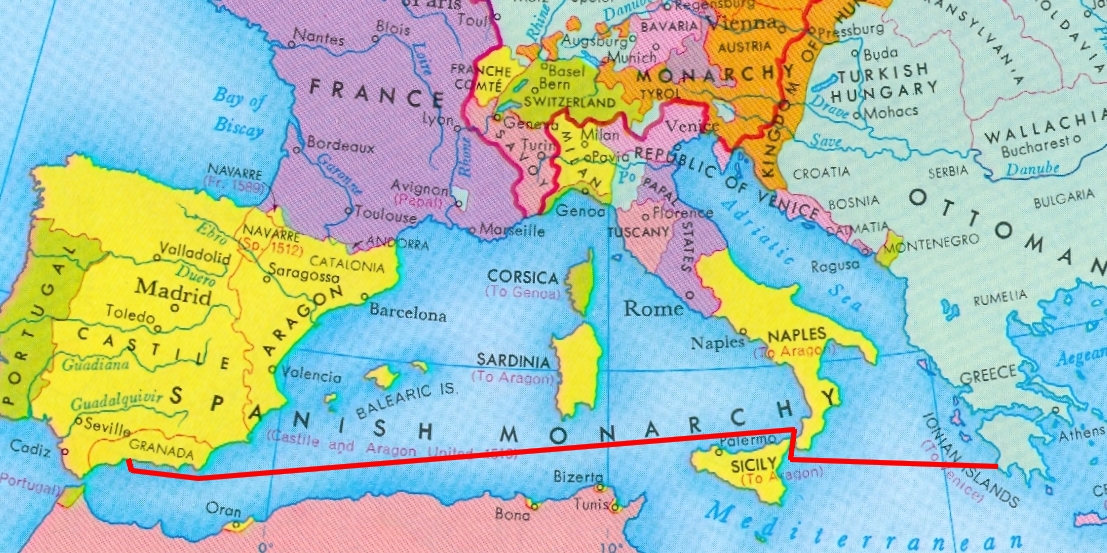 After staying in Caleta for a while, we leave for Pylos on the first of June.
Now this is a very intersting trip and open for lots of fun and exitement.
After all, we are sailing in the Mediteranean Sea and we pass by lots of interesting islands. I don't plan any stops underway and leave it totally open to the crew. I want to arrive in Pylos at the end of June, unless they find a very good reason to extend the trip and arrive later because we pass by places we absolutely have to visit.
Arriving 'in time' in Pylos is partly defined by the people that want to sail with me in Greece. I may have some appointments. See the calendar.
In Caleta we also have the possibility to have a new crew. The people that sailed with me the trip from Hoorn to Caleta will have gone other places.
My stay in Caleta will be around 1-2 weeks. In that period I want to have certain technical things organized by some people that I know down there. I also want to give a pleasure sail with some friends I have in Spain.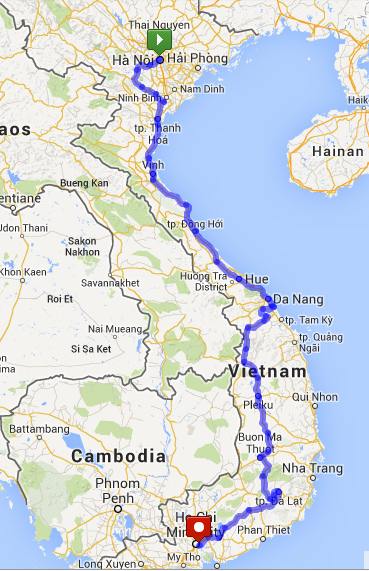 So I made the decision to go to Vietnam.
I was thinking about it some years ago already, now it had to be and to be sure, already in February 2018 I bought the ticket to Singapore. Flying on 1st of December.
After all, when you wanna book Hanoi, you have a stopover in SIN anyway. Now I plan to have a short look around for 3 days.
What I will look at in Singapore I will find out later, I now concentrate on Vietnam.
How long
Starting 1st of December 2018, ending 31st of March 2019, altogether 4 month. The ticket for the return flight isn't bought yet. I'll keep that open.
Maybe I like it so much in Vietnam that I want to stay a little longer :D
What to do
Ride a bicycle from North to South. When you consider the season that I'm going, it's more logical and easy to cycle in that direction because of the prevailing winds. I will not bring my own bike. I plan to buy one (second hand?) in Hanoi and try to sell it in HCMC again.
Itinerary
At the moment I'm collecting places to visit from internet (there are several blogs from people who have done that tour) and from groups on facebook that give information.
While reading all that info, I write places and info about it in a spreadsheet. After sorting the sheet, I make a map of it and use that to design my itinerary.
Via RideWithGPS I'll make routes that I will ride with my bicycle. See the map here, just realise that it's 'under construction'. Many places will be added.
From Hanoi I will ride east to the coast, go up north with a large curve to Sapa, continue a bit west and then slowly go in southerly direction. The route south will be partly along the coast and partly inland.
During the 4 month I don't plan to ride every day, I may also stay places for 1-2 weeks, in a homestay or rent an small apartment.
In the south I will of course look around the Mekong Delta and visit some islands.
RWGPS
At the moment I'm 'training' in Greece (where I live on my sailing boat) and make several bike rides per week to get some miles in my legs.
See here the training rides and later the rides in Vietnam. Using on PC and Android the website of RideWithGPS.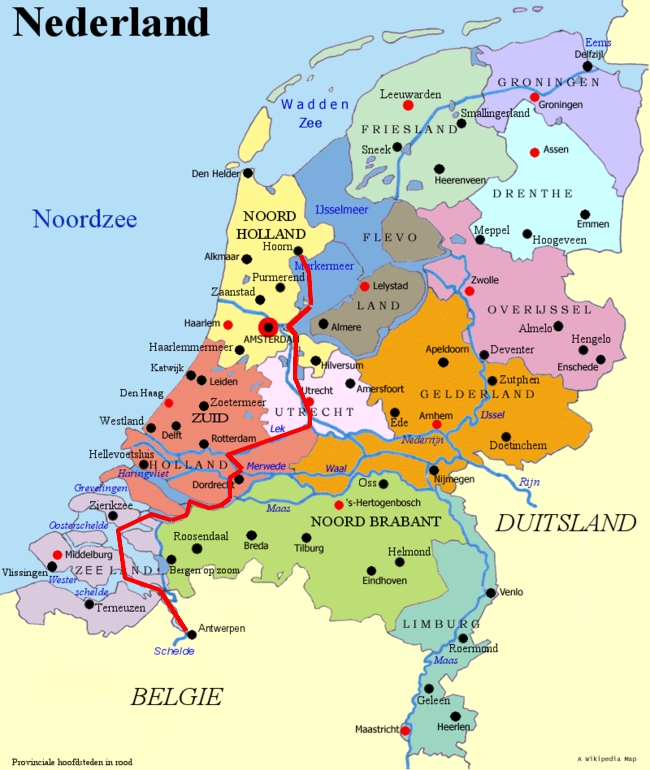 We bought the boat in Antwerp in Belgium and have to bring it to Hoorn in The Netherlands. It will be an exciting trip over the Dutch rivers.
It's so many years ago that I motored/sailed on the Dutch waters. Last time was in the early eighties with Smitan, the ferrocement Colin Archer with which I sailed to Africa and Brasil with my German girlfriend Edith. See my Water Ocean Experience.
This time it will be Ineke, my boat partner and my best friends Anneke and Ton who join in the trip.
Coming back from Greece, I will prepare the boat with filling up with diesel and water.
On the 11th of March we will start and use 3-4 days, quiet and easy, to sail the 140 Nm. Speed is about 5-6 knots and we will have to deal with a number of locks and bridges.
In Hoorn we will do a thorough cleaning of the boat and go through all the items that are in the lockers. Some of the old equipment will be taken out and new (2nd hand) will be installed.
All together a preparation for the next trip from Hoorn to Caleta de Velez in Spain.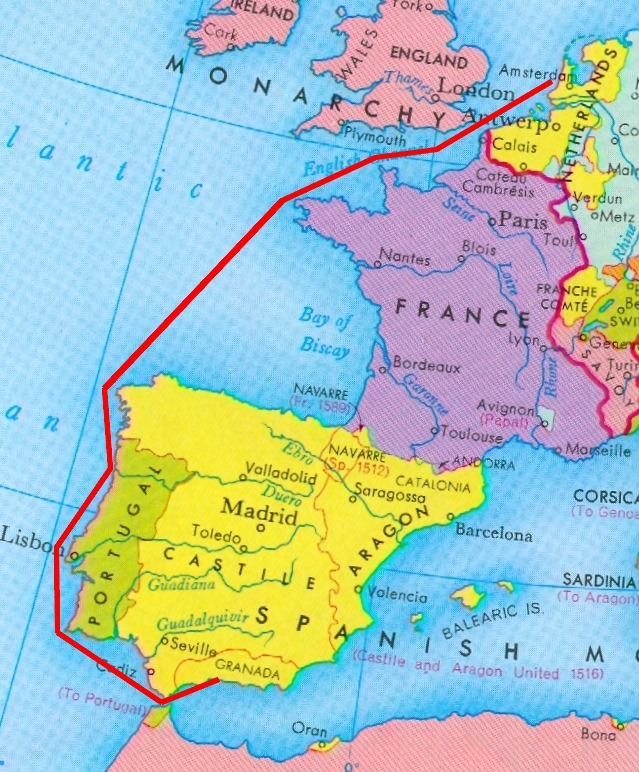 15th of May (if weather permits) we leave for IJmuiden with a nice crew. I found 3 people to join me in this escapade.
The first 2-3 days are used on the Markermeer (maybe IJsselmeer) to give the crew the possibility to get to know the boat.
After that the course is set for Amsterdam and IJmuiden where we will stay the night over, in Seaport Marina.
After breakfast is cleaned up, Zephyr motors out and hits the salty water of the North Sea, heading for the warmer region of the Mediterranean. Total length of the voyage is about 1.500Nm.
Falmouth and Leixoes Marina is the goal (both depending on circumstances). We stay there 1-2 days to have the posibility to visit the area.
Well rest and slept we continue to Caleta with a small celebration on the route.
Even though alcohol is a no-go on board of Zephyr while sailing, one glass is emptied when passing the most western cape of Europe, Cabo da Roca, Portugal.
We expect to arrive in Caleta de Velez around 2 weeks after departure in IJmuiden.